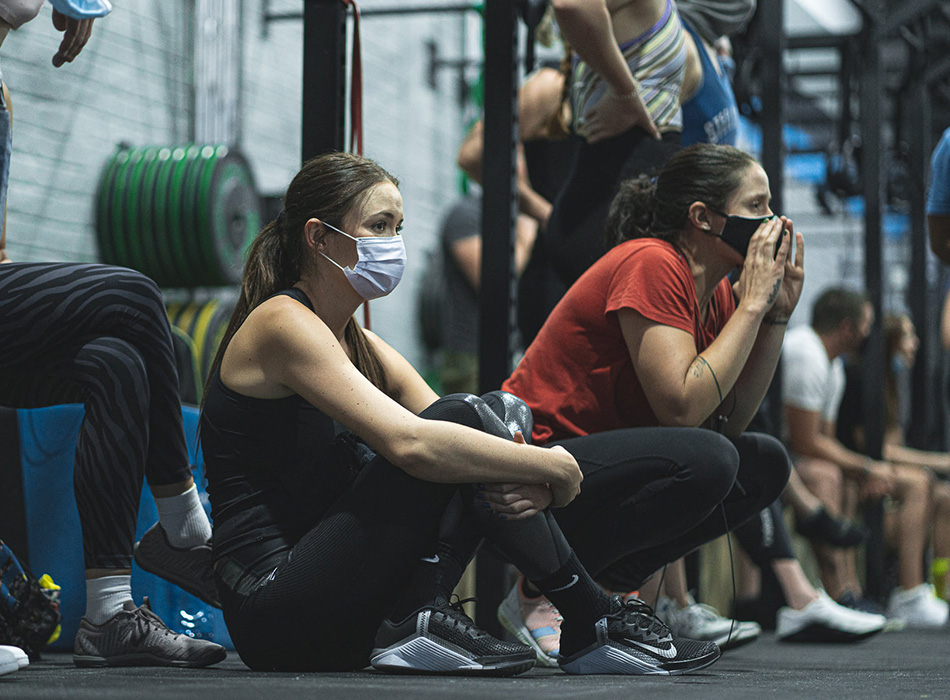 As I am writing this, it has been 6 days since I received the Johnson and Johnson Ad26.COV2.S vaccine. I came to do a workout that same afternoon and felt so elated that I asked Sean if I could please write something for the newsletter – I just had to share my good news! I've been back and forth with what to write or what to say about this medical miracle. I do not want to bore you with immunology and chemistry and I didn't feel like debunking myths and speculations.
As a health care worker I had the privilege to be part of the first group of South Africans to receive the vaccine. I registered using an online platform and got allocated a time slot to receive the vaccine on Monday 15 February at the Chris Hani Baragwanath Academic Hospital vaccination center. The entire process on the day is extremely well orchestrated and took about 45 minutes, including a 20 minute observation period afterwards and a cool vaccine selfie opportunity.
The vaccine itself gets administered into your left deltoid muscle. I did not experience any pain or discomfort at the injection site. I experienced sudden onset rigors (shivering) about 8 hours afterwards, accompanied by muscle pain in my legs (this felt like the muscle discomfort you feel on day 2 after doing a crazy CrossFit workout), which was both relieved by Panado. I slept badly on Monday night and felt really tired on Tuesday morning. I only started work at 16:00 on Tuesday, so I turned off my alarm and Wessel woke me up at 14:30 to get ready for work. I felt 100% myself again after my day of sleep and I worked through Tuesday night without any difficulty.
All of my colleagues who received the vaccine had some side effects. This was a combination of: pain at the injection site, muscle pain in the left arm where the vaccine gets administered, headache, nausea, rigors, fever, generalized muscle pain, and tiredness (ranging from mild to 'I cannot keep my eyes open'). I am not aware of anyone who had worse symptoms. What is weird is that the side effects start suddenly and then ends just as abruptly as they started. The symptoms occur because your immune system is doing its thing. We all felt 100% 24 to 36 hours afterwards.
This is a single dose vaccine. Within the next 14 days my body will have made antibodies to protect me. The clinical trials have shown that I will be 85% protected against severe disease (the horrifying COVID-19 pneumonia, diabetic ketoacidosis, pulmonary embolism and other blood clotting abnormalities, heart failure, and renal failure- all which I witnessed amongst patients of my age in the various hospitals where I worked during both COVID-19 peaks this past year). Not a single person who have received the J&J COVID-19 vaccine has had to be hospitalized for COVID-19 disease! I will continue wearing my full PPE whenever I am at work and for now I still need to be super cautious whenever I am around my loved ones- but I feel a huge relief that even if I do contract COVID-19- it will only result in asymptomatic or mild disease.
This past year has been a crazy ride. I caught myself feeling like I was living in a Sci-Fi movie on many occasions. Myself and the rest of the medical community have taken immeasurable emotional and physical strain, trying to manage a monster for which no one could have ever prepared. This vaccine brings hope and serves as a huge relief! The fact that the medical community is showing up in their thousands to get the jab should speak for itself.
6 days ago I received the COVID-19 vaccine! I am grateful beyond words. I cannot wait until my loved ones have the same opportunity.
Dr. Marlize Swart, Emergency Medicine Registrar
Note: If you want me to bore you with immunology and chemistry and if you feel like debunking myths and speculations- please invite me for a cup of coffee at Smooth Brew- I would love to chat.